Harmony in colors
---
We have broken the monochromatic interior with trendy reddish accents.
Thanks to large windows, the apartment is incredibly bright, allowing for the use of dark, bold accents such as black textured walls in the bedroom, black blinds, or a wenge-toned kitchen!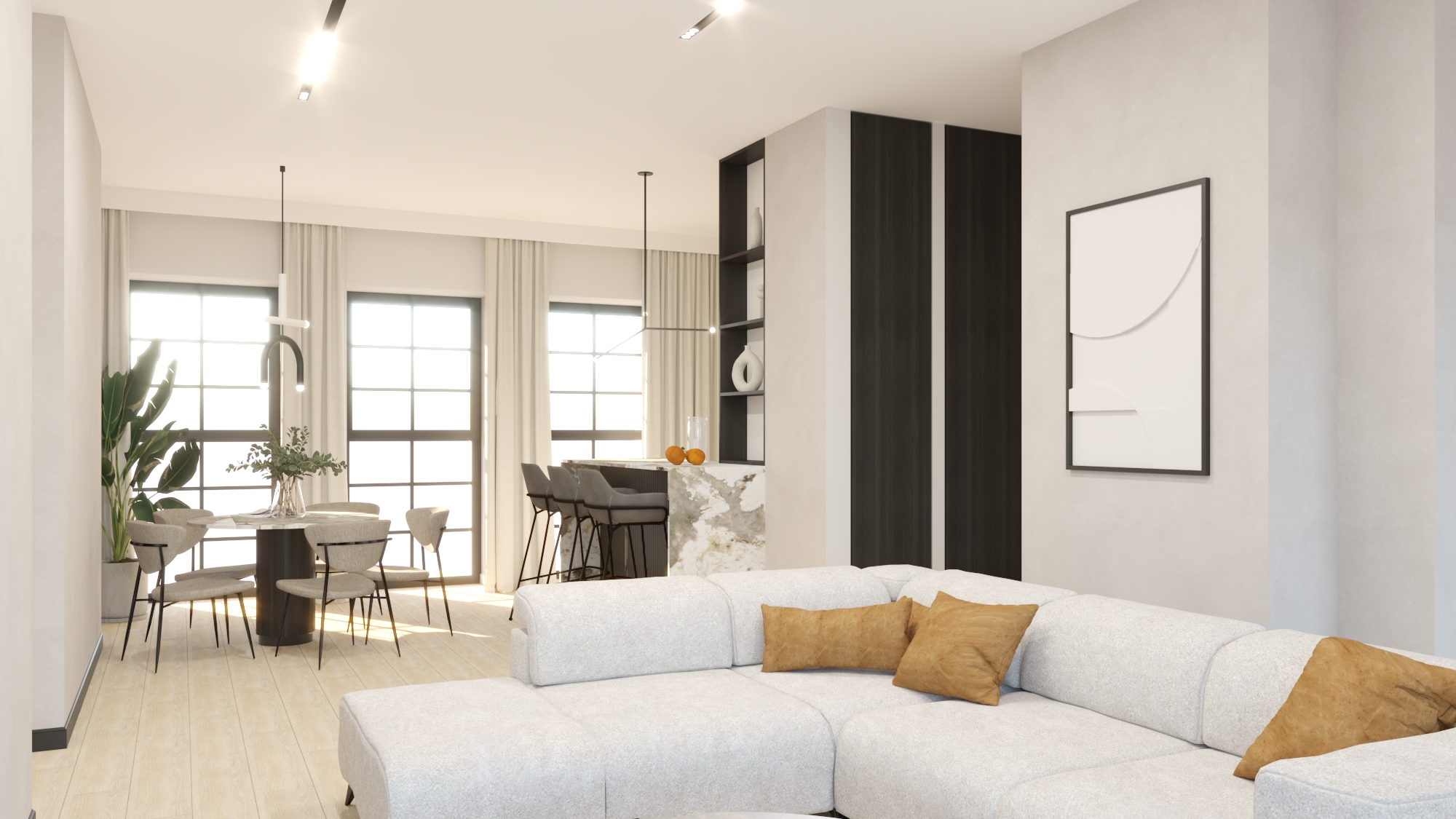 A space that enchants
---
To visually enlarge the bedroom, we have incorporated a large mirror and reflective wardrobe fronts. The overall look is complemented by minimalist lamps with elegant, unconventional shapes. This is a place where subdued colors and striking details harmoniously blend, creating a unique and modern space.