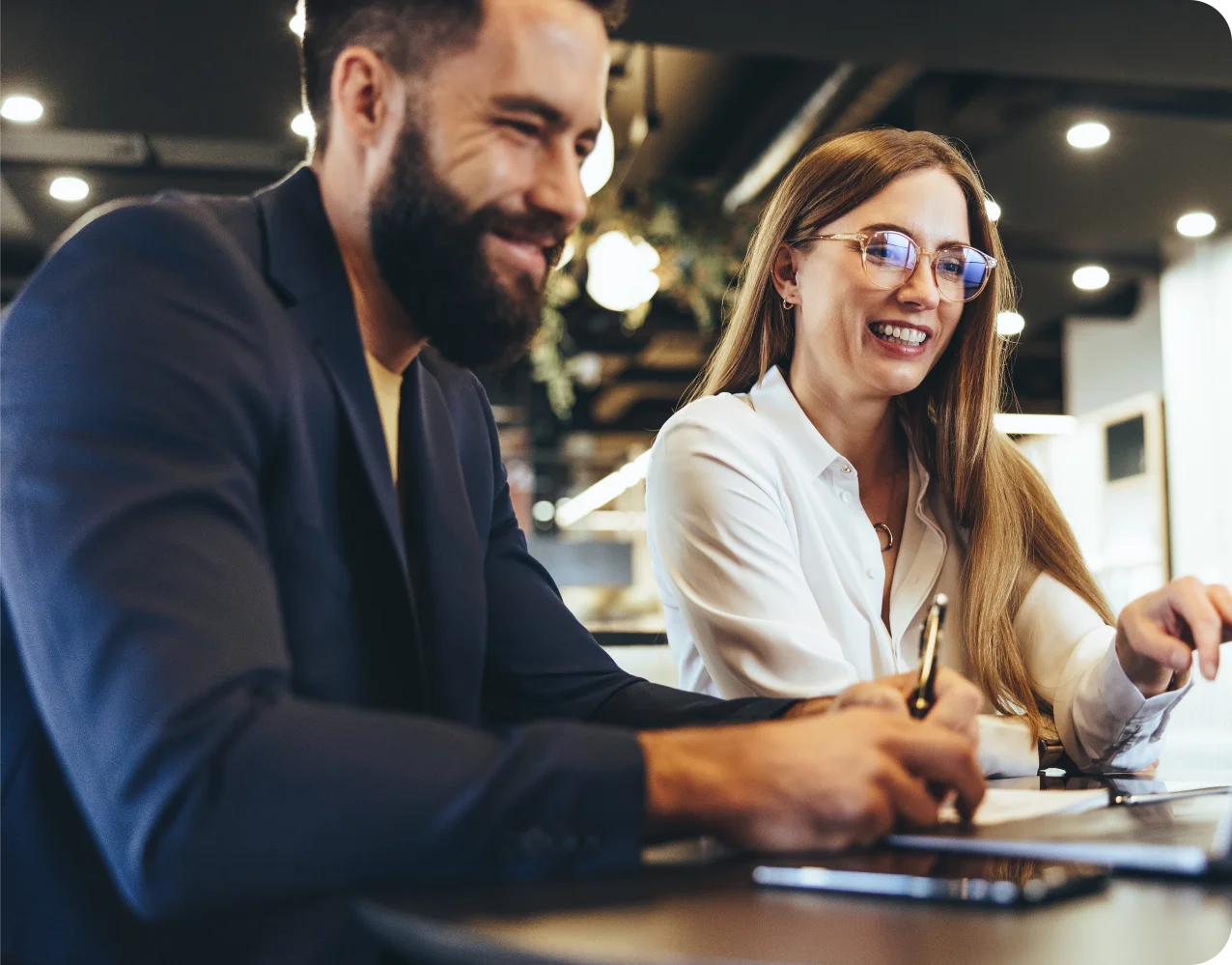 Who are we?
We are a pioneer in cutting edge solutions on the real estate market in Poland. We have been setting the development paths for the entire industry since 2011. We inspire necessary changes. No one in Poland is growing as fast as us. Our team currently includes over 250 real estate agents and experts supporting their everyday work. You can find our offices in the nine biggest Polish cities.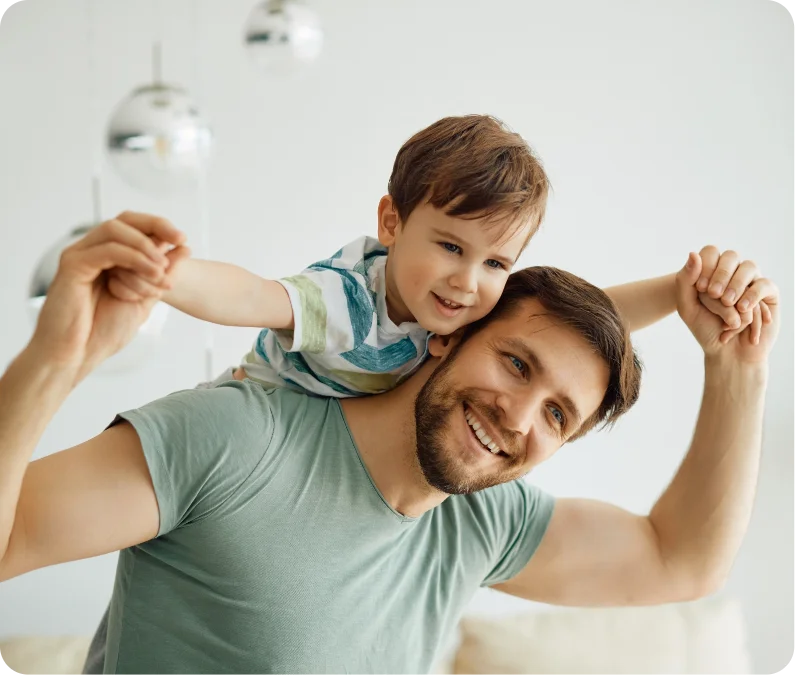 Why did we change?
Because we wanted to express who we are, what we believe in, and where we are going. We wanted to show you that we understand your emotions. That we're closer to you than ever before. That we're more innovative, more available, more engaged. We wanted to create a brand to let you feel a true #joyofliving.
What can we give you?
As homfi, we will continue to set the trends, introduce innovative working methods and tools, improve support standards, simplify procedures, conduct original training courses for our agents, expand the scale of our operations, and enter new markets, including those abroad. But most importantly, we can assure you that – regardless of the type of real estate transaction you're planning – we will make your transaction fast, safe, and profitable.
Recognitions
We are the best and we can prove it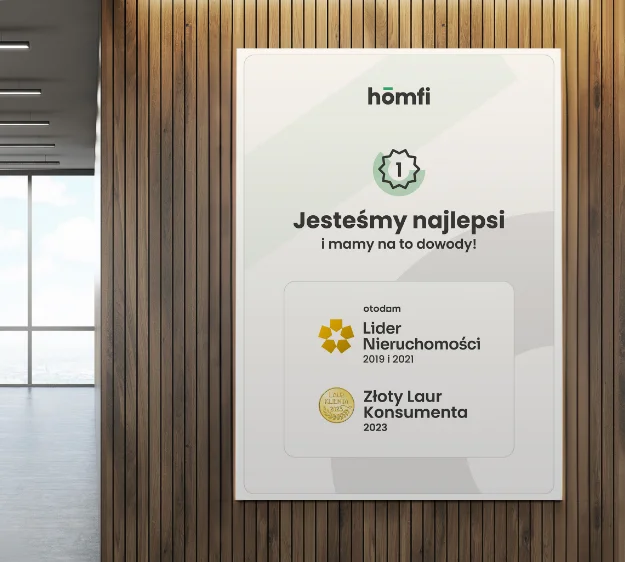 The Golden Consumer Laurel Award in the Real Estate Agency category, granted by our clients in 2023 for our exceptional service quality, modern solutions, and remarkable brand trust.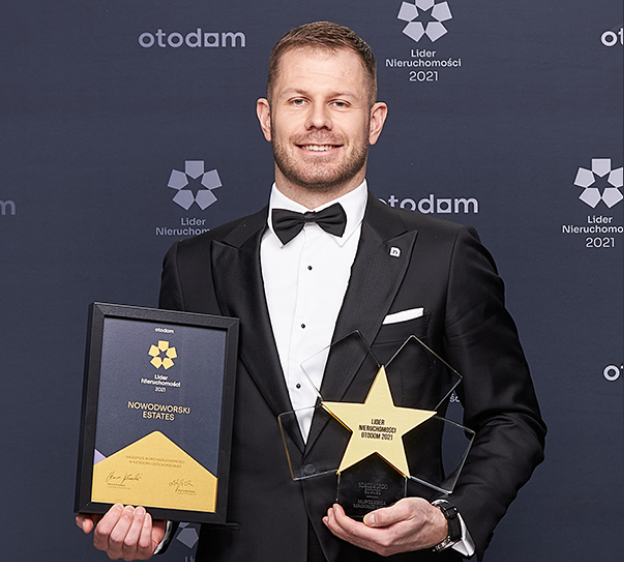 2021 Otodom Real Estate Award for the best real estate agency in Poland, which we got for constant improvement of standards of services and simplifying procedures.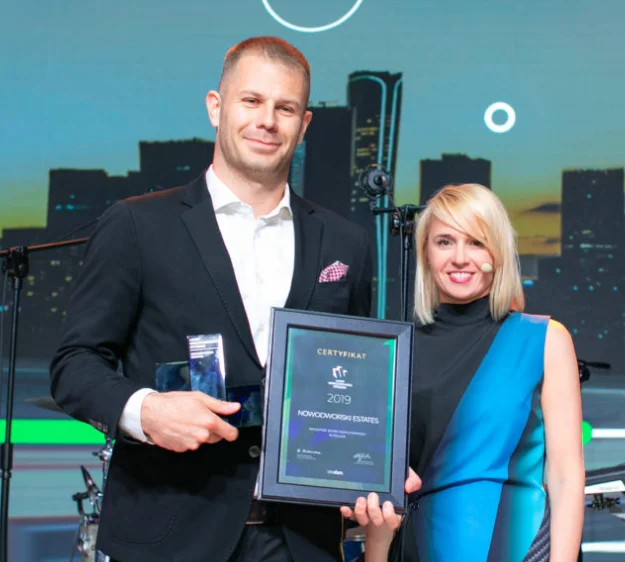 2019 Otodom Real Estate Award for the best real estate agency in Poland. This prize is for our effectiveness, involvement and constant innovations, to the benefit of our customers.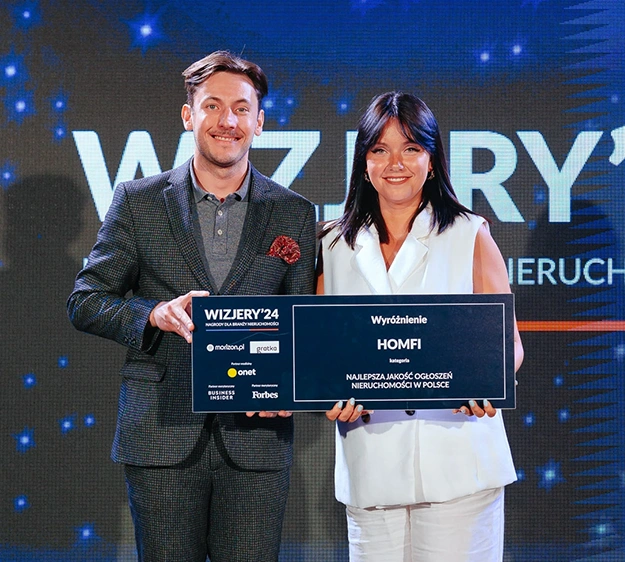 Wizjery 2021 first prize and Wizjery 2022 honourable mention in category of "Best real estate footage"
Mission and vision
What we do and where we're going as a company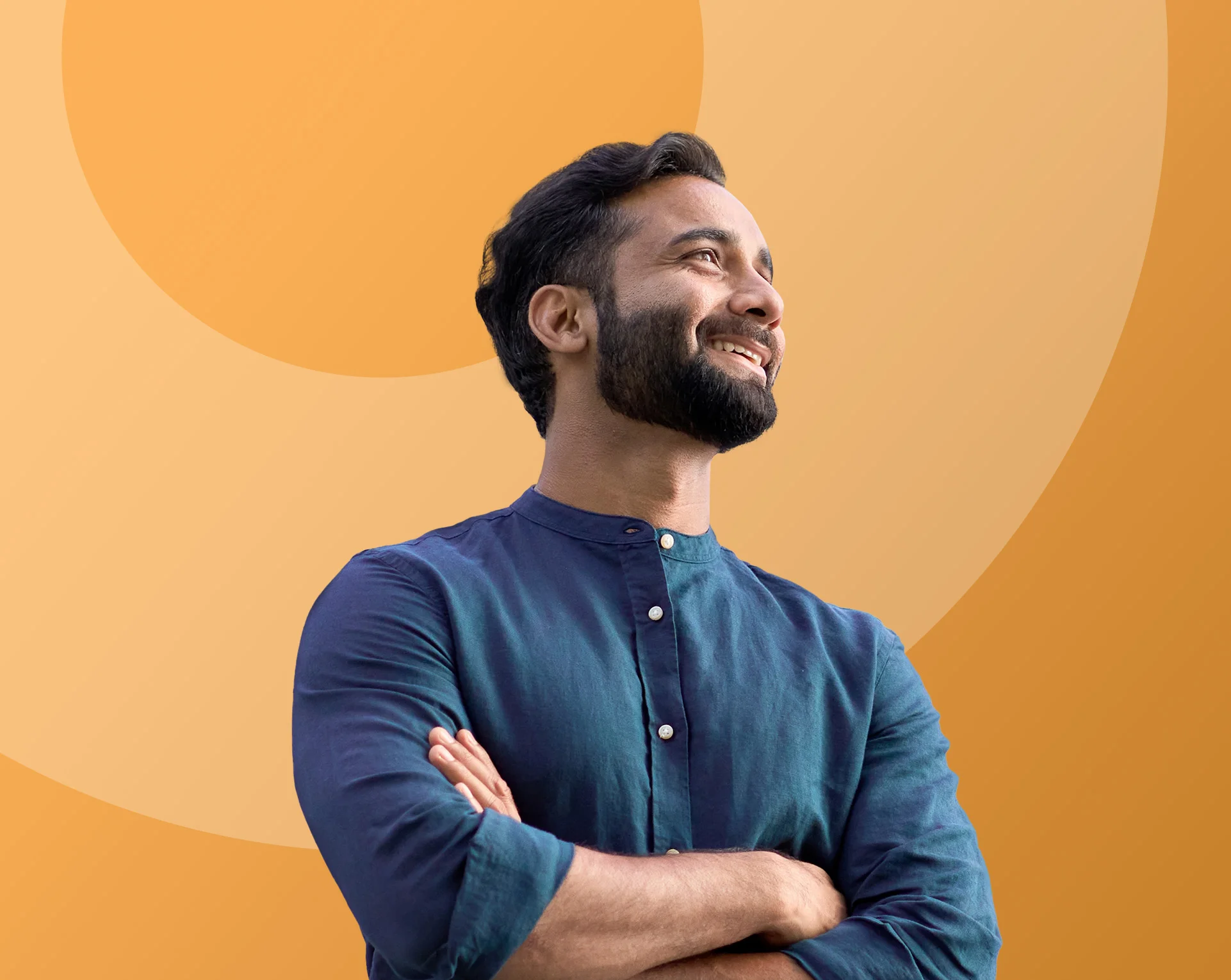 MISSION
Homfi will help you make the right decisions on the real estate market. We want you to feel safe no matter who you are and what you're planning – sale, purchase, or rental. We know that this is an important time in your life.
If you are looking for a property, we will help you find the right one. If you are planning changes, we will make sure that they will be beneficial. If you are investing, we will make sure that you can profit from it and spend your time on what you feel is really important. We believe in continuous progress and innovation, which is why we deploy pioneering ideas and solutions. We act quickly and effectively to fulfil the expectations you have towards a professional real estate agency.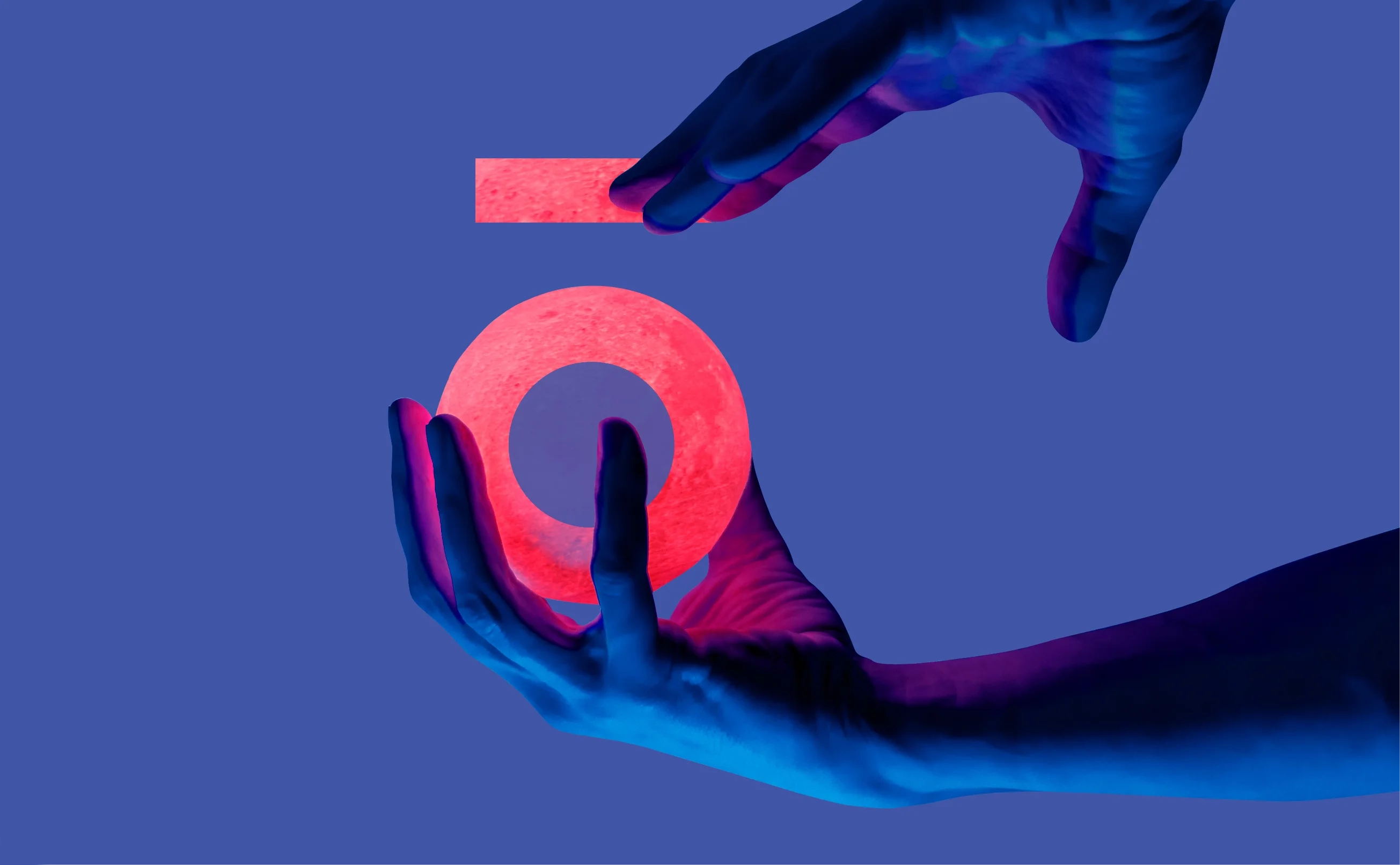 VISION
We want to be the best in what we do. We continue to grow in order to create new breakthrough solutions on the real estate market.
We want to turn into a brand of a system, which guarantees comfort, safety, and confidence in the conducted transaction. A reliable guide who understands your current needs and predicts future ones. The first and natural choice that comes to your mind when you want a trusted partner on the real estate market.
Values
Ideas we believe in. Behaviours we support. Attitudes we appreciate. Simply put: our values. The four pillars defining who we are, what we do, and what we see as important.
The history of homfi
Thousands of customer stories with happy endings. Including a very special one: our own. See how it all began and what we were able to accomplish.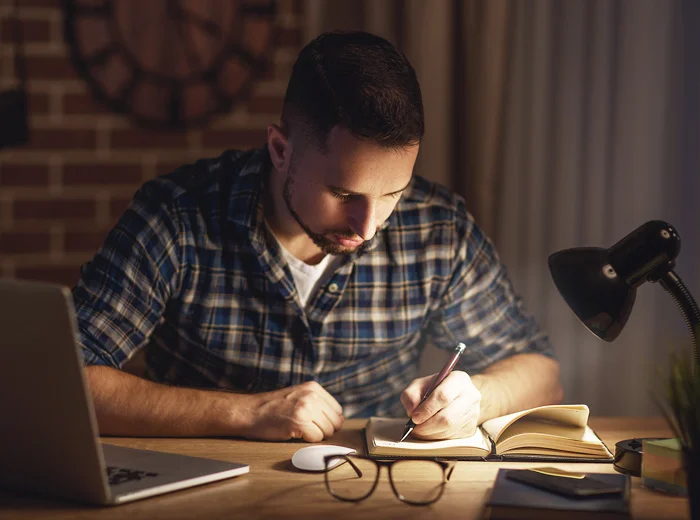 2011
---
Kraków. A small office set up in a student's room. This is where we wrote the first chapter of our story. This is where the Nowodworski Estates brand was born.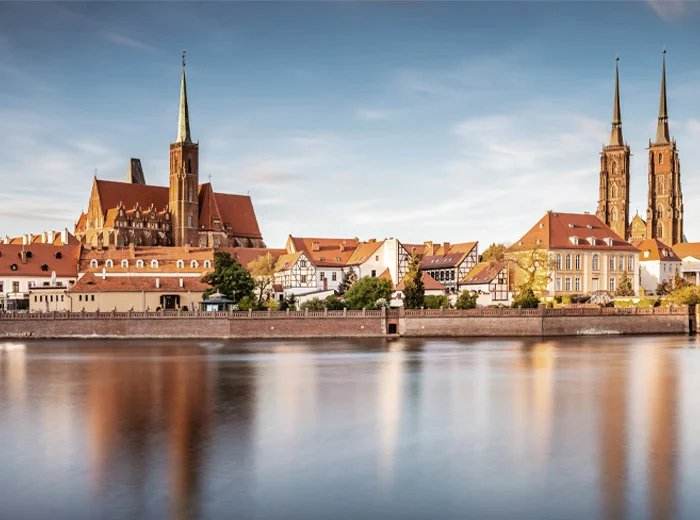 2014
---
We take the first step towards national expansion. A Nowodworski Estates branch opens in Wrocław.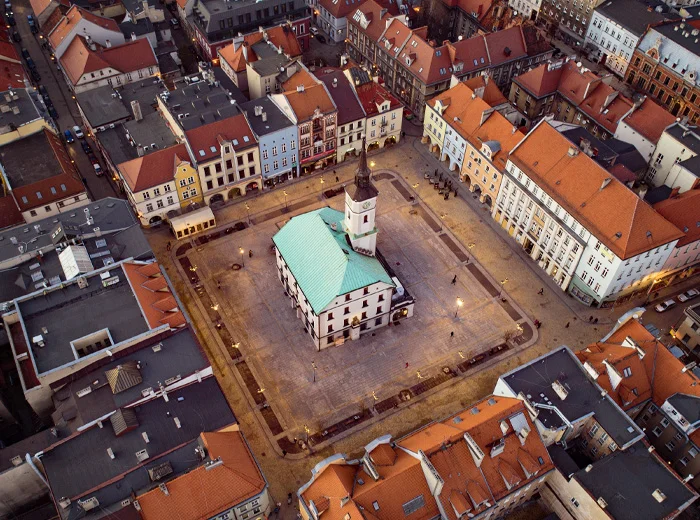 2015
---
We're going with the momentum and opening a new office. This one is in Gliwice.
2016
---
We decide to expand our offer over premium real estate. Private House Brokers – a partnership brand of Nowodworski Estates – opens.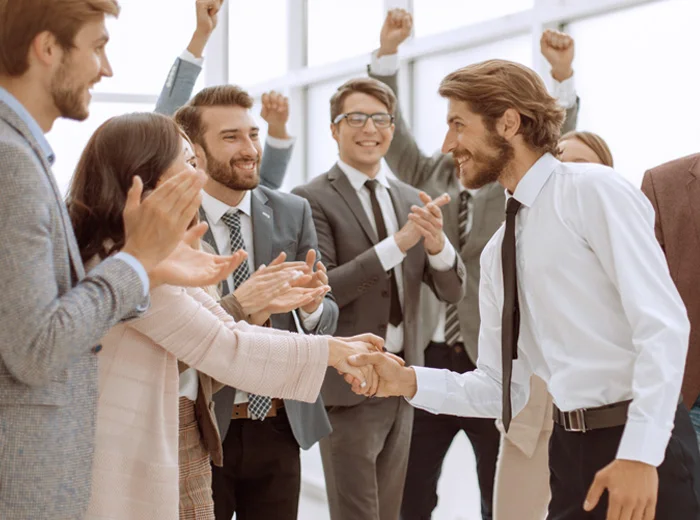 November 2017
---
We're growing in strength. Nowodworski Estates hires its one hundredth employee.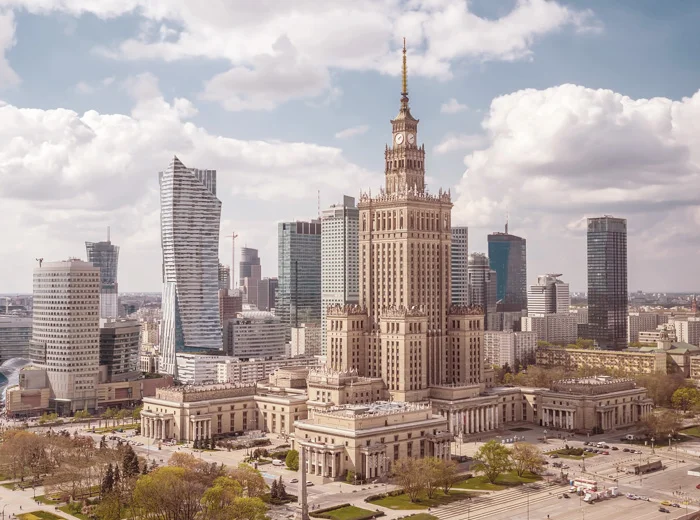 2018
---
Southern Poland is no longer enough. A new Nowodworski Estates branch opens in the most demanding Polish market – Warsaw.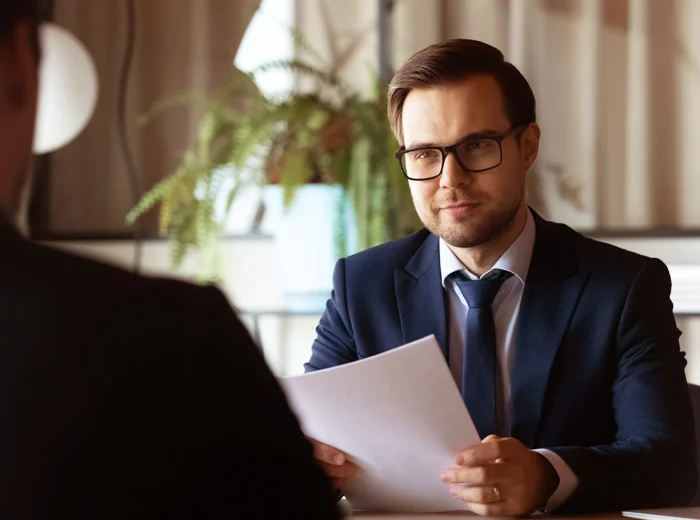 2019
---
One of the most important decisions in our history. We call for necessary changes in the entire industry and introduce a model of operations based on exclusive agreements.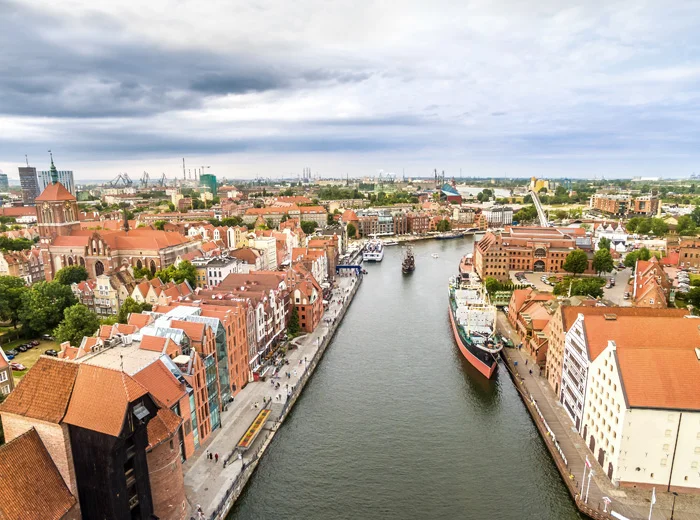 2019
---
We continue to expand the range of our operations organically. We make our debut in Tricity with a new office in Gdańsk.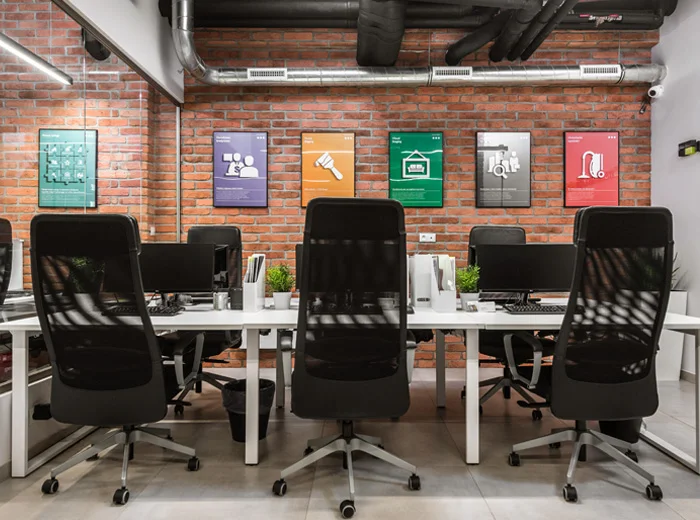 2019
---
The Nowodworski Estates headquarters moves to a new address: Loft Park – cutting edge and comfortable office space in the very heart of Kraków.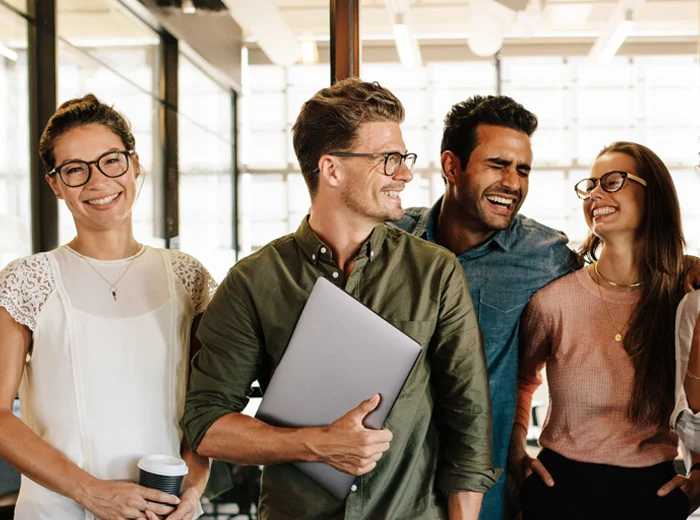 January 2020
---
Two years after hiring our one hundredth employee, our staff doubles in numbers. There are now 200 of us!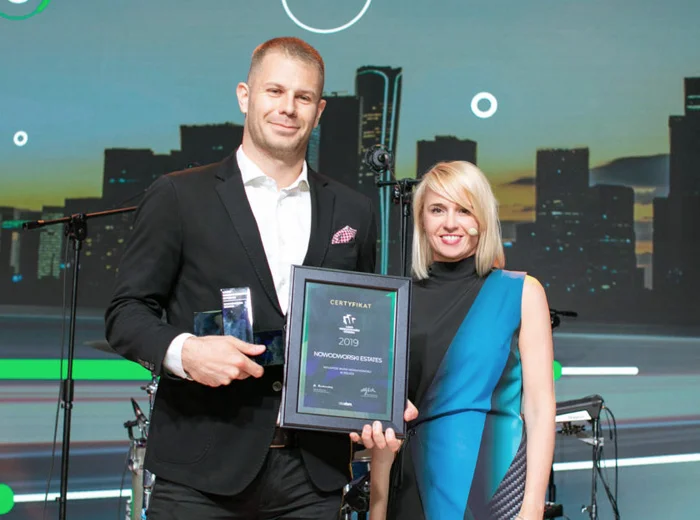 2020
---
A great success and reward for our contributions in the development of the Polish real estate market. We receive the prestigious 2019 Otodom Real Estate Award for best real estate agency in Poland.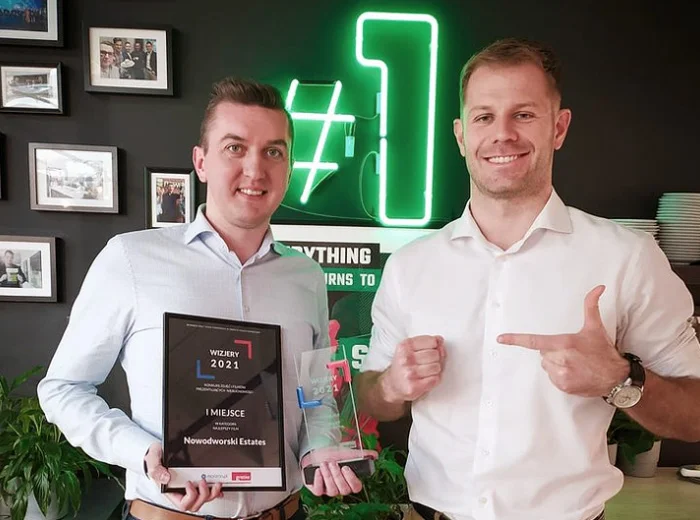 2021
---
The marketing of our listings is recognised by the jury of Wizjery 2021. We receive first prize in the category of "Best Real Estate Footage".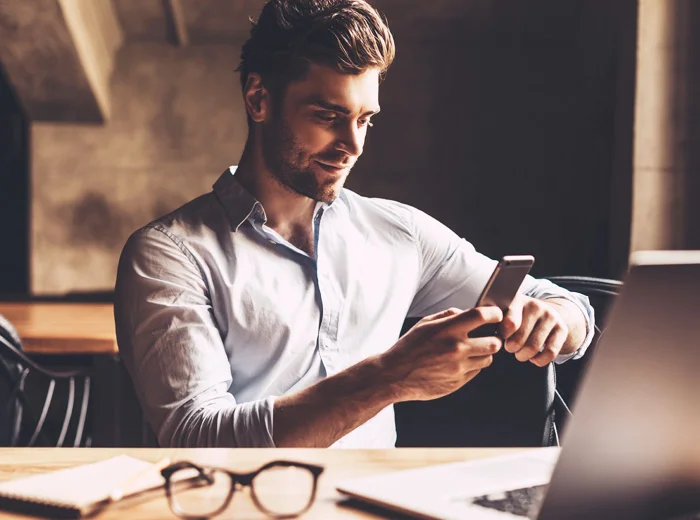 2021
---
We continue to improve our working methods. During the problems arising from the pandemic, we are implementing an innovative real estate customer support model. Now we can react to customer inquiries immediately.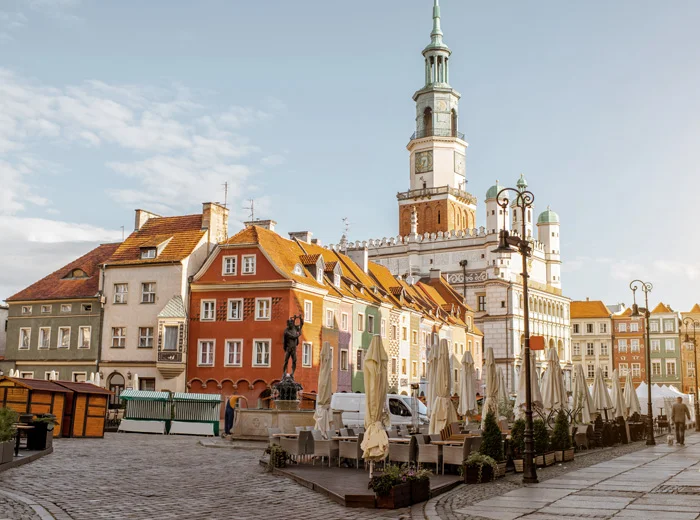 2021
---
Another point on the map of Poland is marked as conquered. A new Nowodworski Estates office opens in Poznań.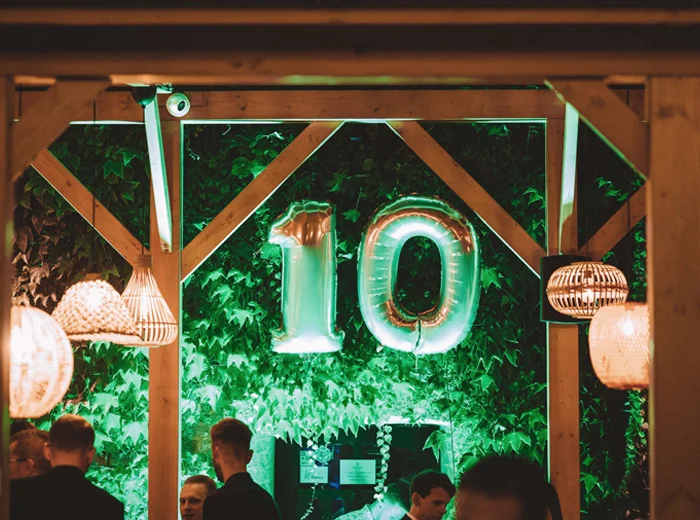 2021
---
We celebrate an important anniversary. Nowodworski Estates is ten years old.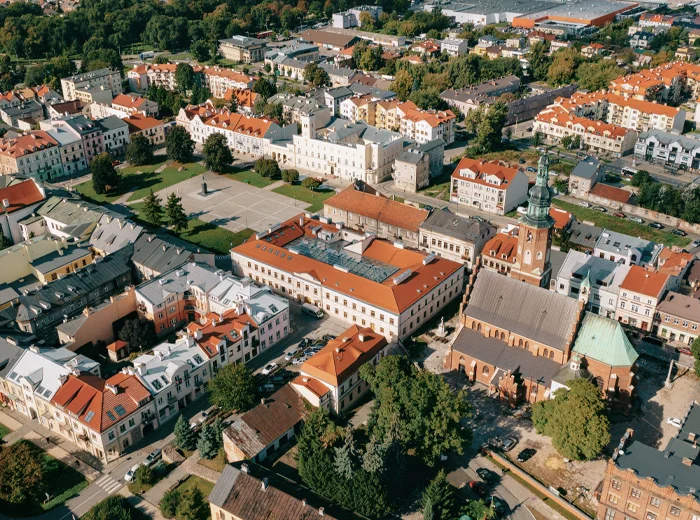 2021
---
A Nowodworski Estates branch opens in Radom.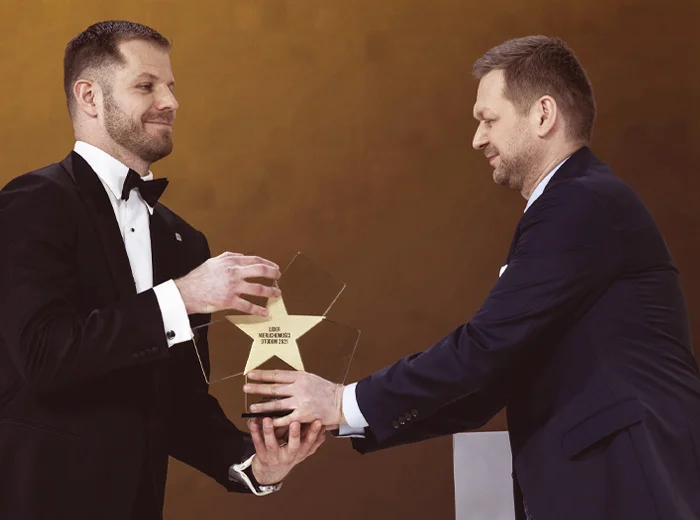 2022
---
Success is hard to come by and even harder to repeat, but that's exactly what we did. We received our second Otodom Real Estate Award for best real estate agency in Poland in 2021.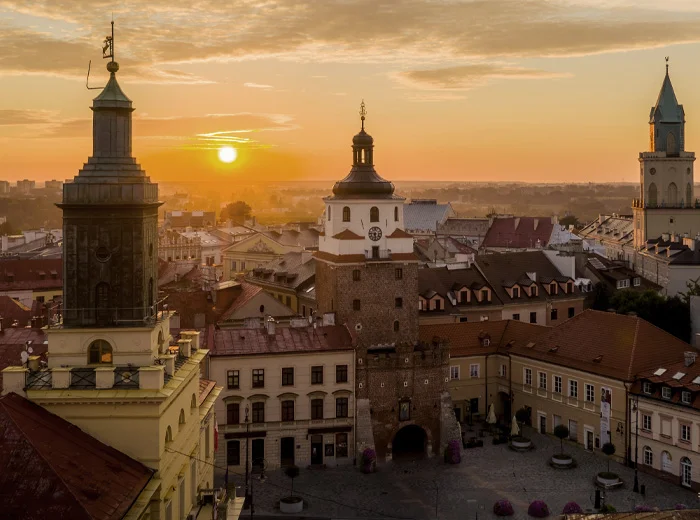 2022
---
Consistent fulfilment of our strategy to be available in every major Polish city. New branches are opened in Łódź and Lublin.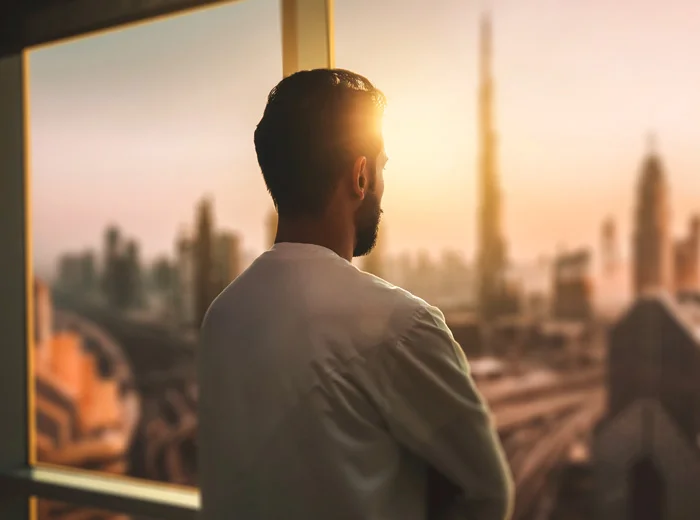 September 2022
---
We make the bold decision to continue our growth and bring us closer to you. The Nowodworski Estates brand is renamed homfi.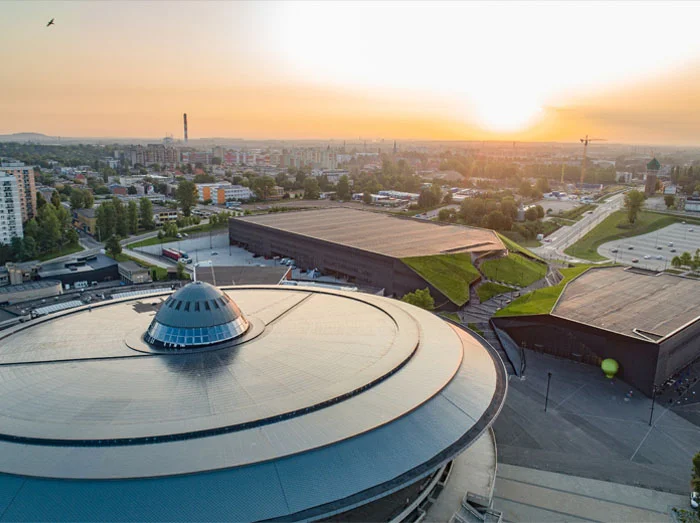 December 2022
---
homfi is expanding! We're opening new branches in Katowice and Rzeszów.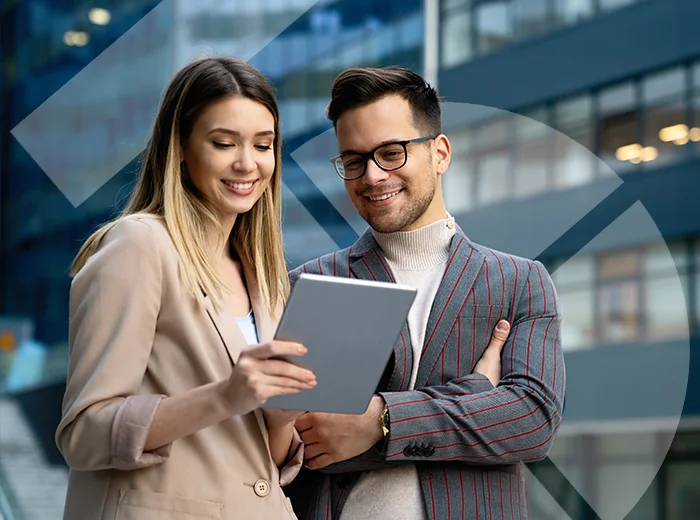 January 2023
---
We are implementing the key to a successful transaction - the homfi selling system. It is our unique model for property sales and rentals, built upon five pillars: the largest customer database in Poland, a wide range of marketing tools for promoting offers, a team of the best real estate specialists in Poland, the assurance of safe and effective transactions, and a strong, trusted brand as the best real estate agency in Poland.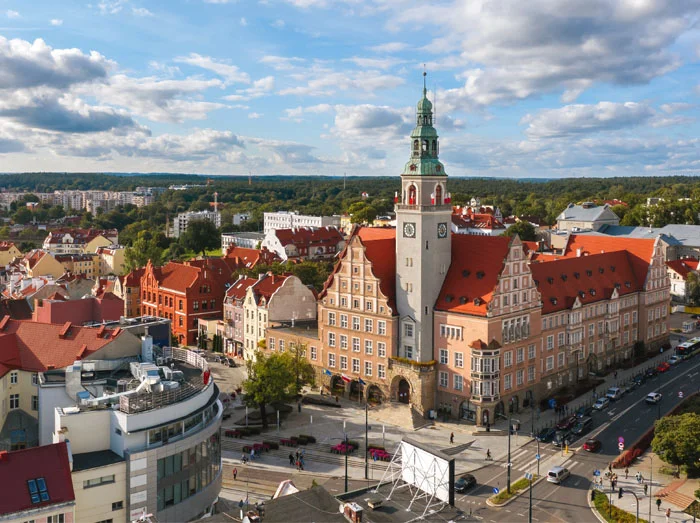 March 2023
---
#joyofliving spreads to another city in northern Poland! We're opening a new homfi branch in Olsztyn.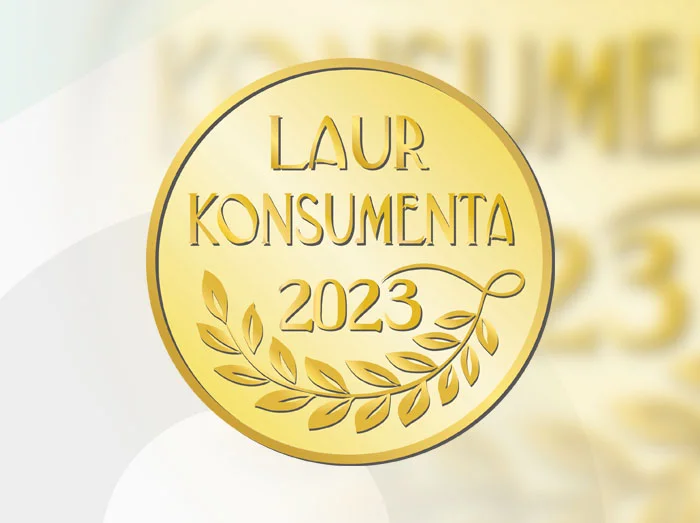 June 2023
---
We've received another prestigious award! Our customers have honored us with the Gold Consumer Laurel 2023 certificate in the "real estate agency" category. It shows that we provide the highest level of service in every transaction we handle!
CSR
We care about our environment. For our customers, associates, partners. For nature. Our hearts are big and green!
We have been reducing the volume of paper we use to the necessary minimum for years. We were the first real estate agency in Poland to abandon printing of all kinds of documents in favour of digital versions. Most of our advertising materials are available in digital formats only.
Our offices are located in the city centres, where you can conveniently commute by bike or public transit. This means that we can restrict our daily commute by car in favour of more ecological means of transport. We promote ecological initiatives and take part in various events and campaigns, including our own.
Our branches are equipped with filtered water distributors and appropriate trash sorting machines in order to reduce the volume of produced plastic and sort waste with care.
---