art deco/glamour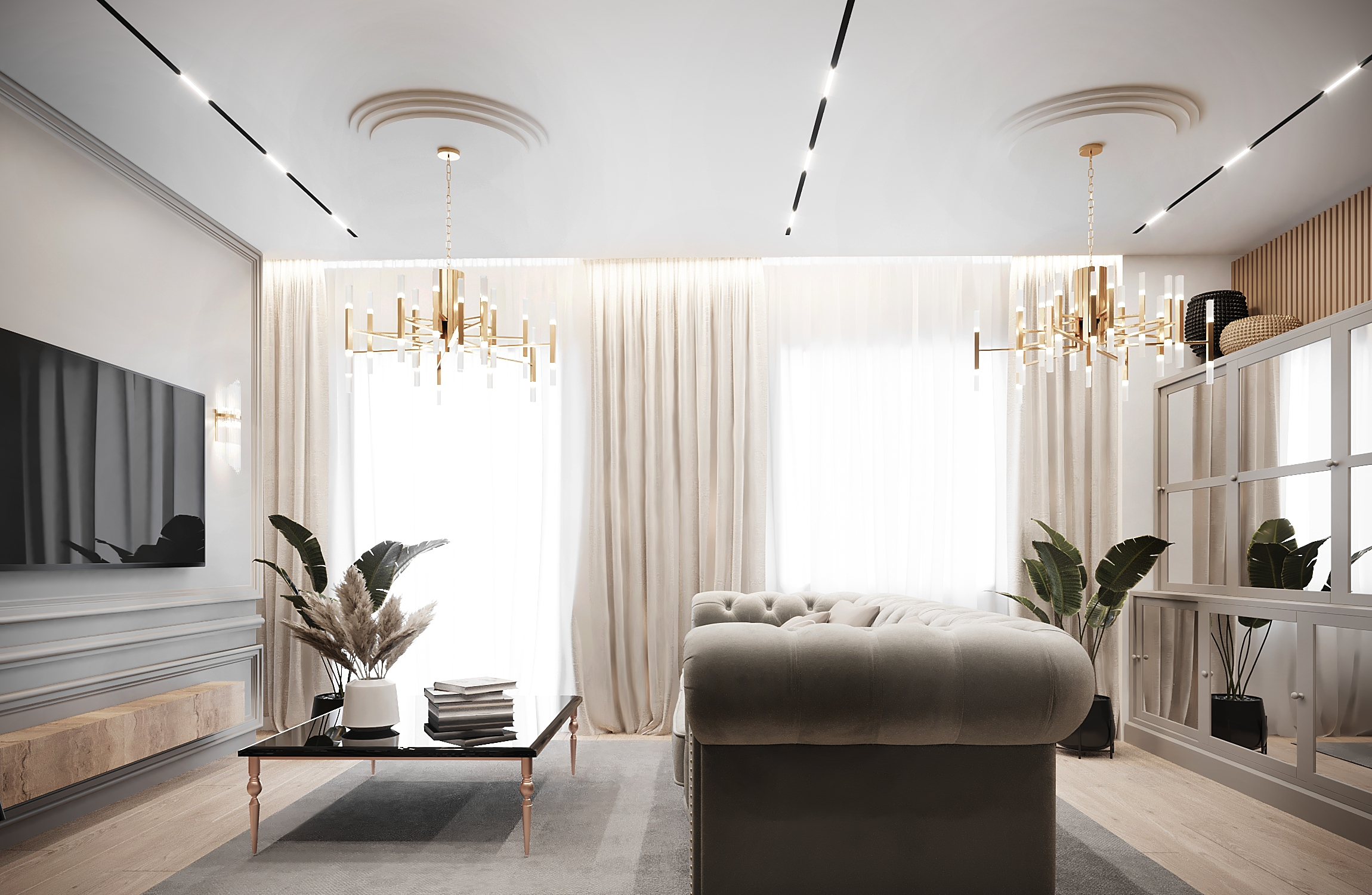 Flair and elegance
---
Art deco has been making an impression for a hundred years. The majestic interiors arranged in this style are elegant, artistic, and refined. Every detail counts! This trend involves geometric shapes and bright neutral colours. We emphasised the sense of luxury with breathtaking stucco on the walls.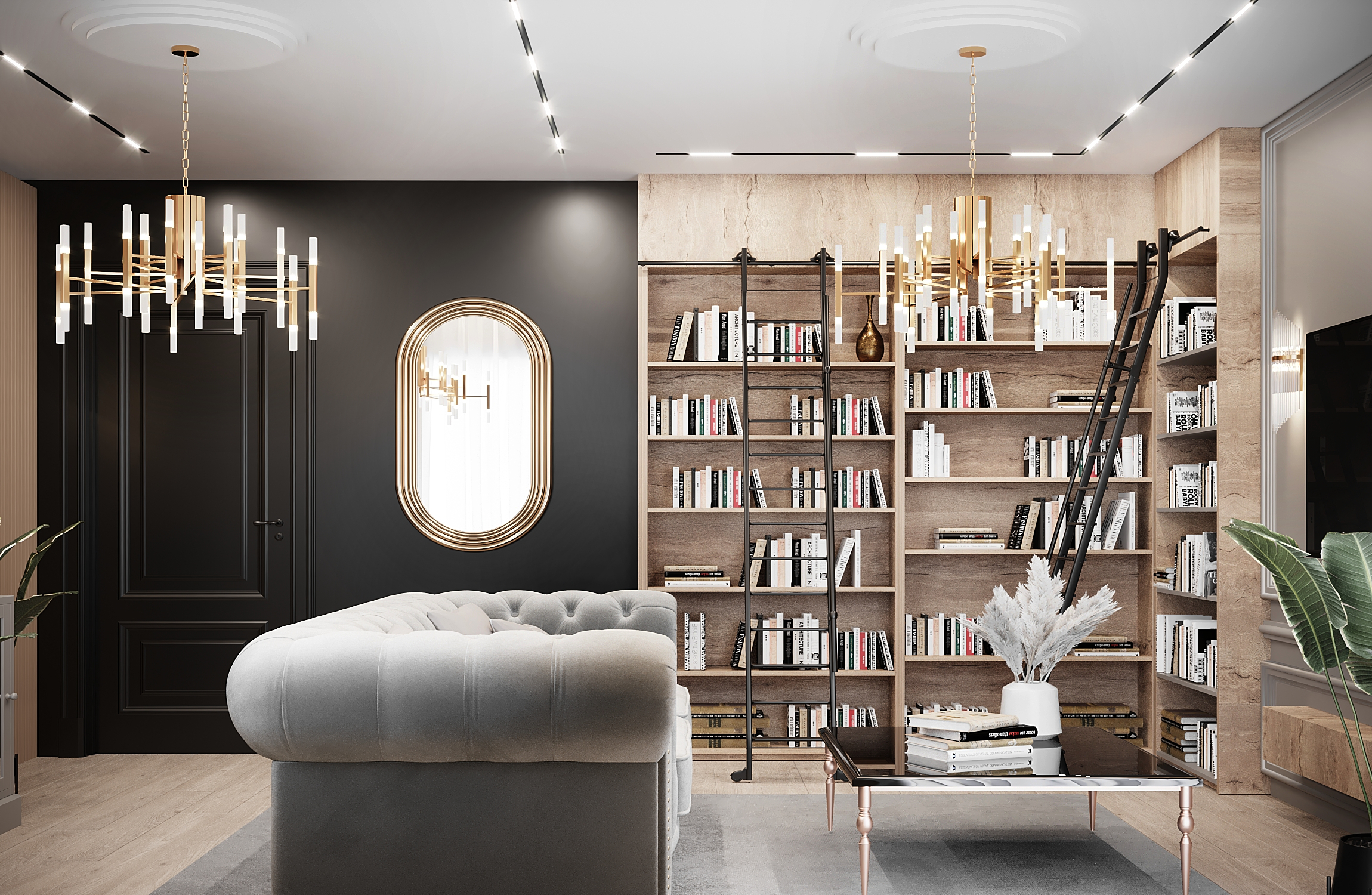 Astounding accessories
---
The interior is complemented with glamour accessories, including an impressive quilted sofa with decorative ornaments, a decorated golden mirror, and two grand hanging lamps. Thanks to the contrast of black and white, we were able to refer to the classic style, i.e. the Coco Chanel apartment in Paris.