New comfort
---
This apartment has undergone a transformation, gaining a perfectly designed layout that includes a large living room connected to the kitchen and a spacious bedroom with a walk-in closet. Additionally, the soft, thick carpeting in the bedroom adds coziness, comfort, and a gentle embrace!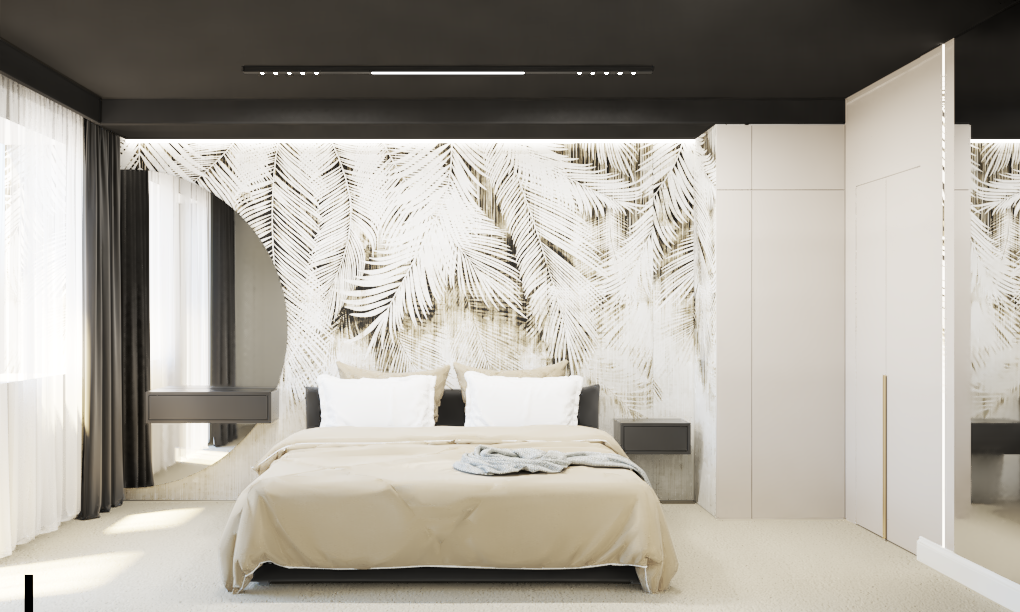 Modern meets classic
---
Lighting plays a key role in blending modern style with glamour, and linear, minimalist tube lamps provide diverse LED lighting, creating an atmospheric ambiance. The interior presents itself as exclusive, thanks to bold and dark colors. Innovative interior solutions abound, such as a black ceiling and TVs that simulate artwork.